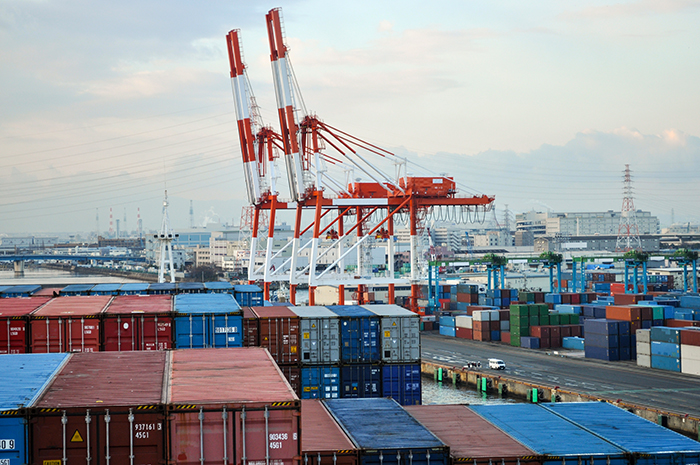 Source: www.joc.com
With a peak-shipping season in the eastbound Pacific still building, spot rates this week edged lower for the third straight week, falling 3 percent the East Coast and 5 percent to the West Coast.
The spot rate for shipping a 40-foot container to the East Coast this week was $2,013, down from $2,081 per 40-foot equivalent unit container last week, and the West Coast rate was $1,092 per FEU, down from $1,146 last week, according to the Shanghai Containerized Freight Index published under the Market Data Hub on JOC.com.
Despite the lackluster rate performance this month, the freight-rate picture is much different than last spring and summer when rates hit record lows due to overcapacity. This  week's spot rate to the East Coast was 35 percent higher than the $1,496 per-FEU rate last year in week 25, and the West Coast rate was 45 percent higher than the $753 per-FEU rate.
Imports from Asia are beginning to pick up in the major east-west trade lanes, with retailers in the US and Europe anticipating a relatively strong  peak season. Space is already beginning to get tight on the Asia-Europe trade lanes, carrier executives reported Friday.
The peak season arrives later in the US than in Europe because Thanksgiving weekend is the traditional beginning of the holiday season in the US, and retailers time their imports for their big sales that weekend. August and September are usually the busiest months of the year in the eastbound Pacific, with West Coast ports experiencing another bump in October from the higher-value, time-sensitive shipments. Routing shipments through West Coast ports and on to interior destinations via intermodal rail saves retailers 10 days to two weeks in transit compared to all-water services to the East  Coast.
So far 2017 is developing as a relatively strong year for US imports, with imports up 5.3 percent in the first five months, according to Alphaliner. Economists are predicting growth of about 5 percent to 6 percent, carriers will have to struggle to implement rate increases because they continue to compete with each other for market share. Therefore, even though import volumes are increasing, and space on vessels is beginning to tighten, carrier competition is keeping a lid on rates in the east-west trade lanes.
After a decent, but not spectacular service-contracting season with their largest customers, carriers are looking to the peak-season as a time to achieve profitability for the year with general rate increases or peak-season surcharges. In recent years, the GRIs have been short-lived. If ships begin to fill up early and stay full through October, carriers this year will have a better chance of sustaining the rate hikes, but that all remains to be seen.
Additional Information: