Ocean Freight
As a top-ranking NVOCC, our strong partnership with leading ocean carriers ensures your freight arrives at the right place and time, and for the right price. With our relationships, we can provide you with flexible sailing schedule options and space allocation to meet your shipping needs.
Air Freight
When ocean freight is not an option, our Air team is knowledgeable and creative to get your freight shipped and delivered with a variety of solutions. We work with you on developing the best solution to help meet your delivery deadlines while staying within budget.
Warehousing, Distribution & Transloading
Our experienced operations team offers the full package of warehousing services that include cross-docking, consolidation, pick and pack, transloading, order fulfillment, distribution management, reverse logistics, and more. This includes over 400,000 sqft of our own warehousing in Los Angeles, USA.
Buyers Consolidation
Our clever consolidation experts know how to maximize savings by grouping your shipments with other suppliers to help reduce your overall freight costs and bottom line.
Pre-Distribution
We handle the work for you – we will unload, sort, and repack your goods – taking care of you from manufacturing plant to door, and everything in between.
Inventory Management
We help you keep your inventory tight and organized, so you know EXACTLY where and how much of your inventory you have.
E-Commerce Handling
With the simplicity of the new digital norm, we can handle your e-commerce needs as well – just click and ship!
Satisfaction
Our team is rigorously trained to provide the best top-notch service that you have come to expect from Topocean. Our caring and dedicated team monitors your shipments at each step of the way and ensures to keep you well informed of any changes, so you are never surprised.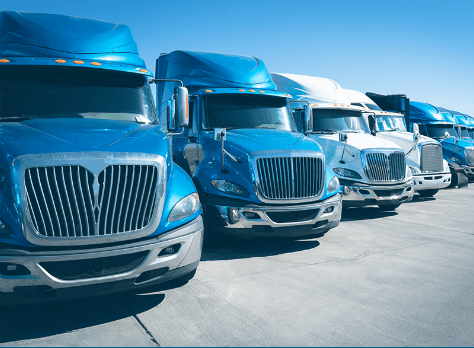 Topland Trucking
When choosing to work with our trucking team, we offer all types of trucking services including FTL, LTL, expedited, OTR and drayage. Bring your requirements to Topland and we will find a solution.
Customs Brokerage & Clearance
When handling customs clearance for customers, Topocean follows a process of collecting necessary documents such as commercial invoices and packing lists, which are then emailed to customer's contracted broker. If customer's broker has any inquiries or requires additional information, Topocean liaises with the customer to gather the necessary details and documentation to ensure that all the requirements are properly met.